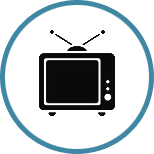 Medical & Industrial Electronic Waste
We eco-friendly; therefore, we are committed to responsible and transparent management of all environmental, social accountability, and data security issues and concerns. At Accurate Recovery, it is our policy to assure the environmental, social accountability and data security integrity of our operations and facilities at all times and in all places. We do so by adhering to the following principles:
Environmental and Stewardship We will employ management systems and procedures specifically designed to reduce our consumption of energy and other natural resources. We are also committed to preventing pollution by minimizing the generation of waste and maximizing recycling and reusing of materials. We are committed to social accountability and protection of customer data.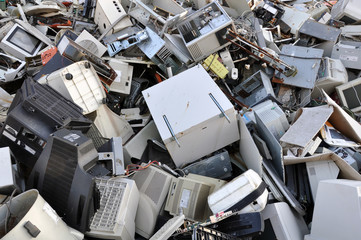 Involvement and Communication We will communicate our commitment to increasing environmental and stewardship responsibility and awareness among our employees, our suppliers, and our customers. We will provide our employees with the necessary training and support to enable them to implement our environmental and stewardship policy. We will inform suppliers of our environmental and stewardship policy and encourage them to adopt effective environmental and stewardship management practices. We will promote participation and solicit input from our employees, vendors and the members of our community in meeting our environmental and stewardship goals.
Continual Improvement We will continually seek opportunities to prevent pollution and improve our environmental and stewardship performance by establishing objectives and targets, measuring progress and reporting our results.
Compliance We will comply with all laws, regulations, and requirements applicable to our operations.
We fully pledge to a "Zero Landfill" policy, Accurate Recovery manages all waste streams ensure that end-of-life materials are processed with a commitment of compliance with all regulatory environmental requirements, preventing pollution and reducing environmental and stewardship impact.
EP Catheter Tips: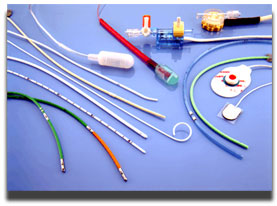 We will purchase and process your EP catheter wires on a refined basis. By doing so, you receive optimum value for the metal you ship and your EP LAB gets a sizeable return.
No separation of brand wires is required in your preparation. Just place the material in the plastic bag included in the mailing kit, and leave the rest to us. You will be amazed by your return!
When the material is received at our facility, it is weighed (troy ounces) and assigned a receipt number for tracking purposes. To complete this phase, a letter of acknowledgement will be sent to inform you of the status of your material.
Settlement will be made within four to six weeks from date of receipt. Pricing is established on the date of settlement and is based on the current published market price. A detailed description of the transaction will be included with your payment.
Computers and Circuit Boards
Technological advances are creating an excess of surplus computers , threatening to overflow our landfills.  Elemental recycles all E-waste, giving further use to products and materials that would otherwise go to waste.  Applying extensive and experienced labor, we recycle the electronics that come through our facility carefully and responsibly.  
No reusable product or material is wasted. From chip recovery to recycling circuit boards, information security to data destruction, Accurate Recovery applies the most advanced methods available for PC recycling and recycling to insure maximum utilization and customer satisfaction. Accurate Recovery offers the area's business community the added services of fully insured packaging, transport and recycling of their computer hardware, from safe PC to mainframe computer removal and recycling. Call or email for a free quote and current rates.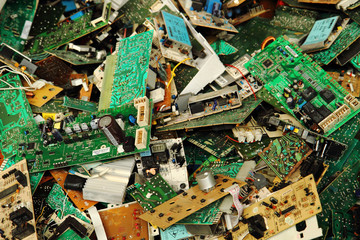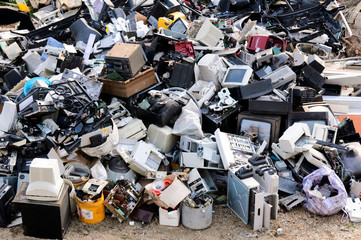 Electronic Equipment and CRT Monitor Disposal
CRT Monitor disposal, Computer recycling and Data Destruction by Accurate Recovery is always your best bet. It is important to follow all regulations regarding the recycling of LCD and CRT monitors. If you don't, your company can face large fines. This can have the ultimate result of crippling your business. That's why we take care to exceed minimum government guidelines for safe and environmentally-friendly equipment recycling. Every item we receive is effectively and efficiently recycled. The care we take protects your business and the planet we all share.
Another of our strategies involves the recycling of precious metals from old equipment. We are experts in the field of monitor recycling, so we are able to identify the very best strategy to use in order to decommission monitors in an economical, secure and safe manner.
We come to you and pick up the monitor(s) you want recycled. We are able to do this economically because we operate our own large fleet of trucks especially equipped for IT recycling conveyance. Our recycling experts arrange a time that is convenient for you and then handle all of the details. They package and label your outdated equipment and whisk it away.
PRECIOUS METAL RECLAMATION & RECOVERY