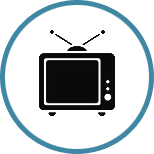 RECYCLE - SELL YOUR EP CATHETERS
EP Catheter Tips:
You can recycle and recover costs by selling the EP catheter tips.

We buy catheters and guidewires containing platinum.
If you are currently reprocessing most of your catheters we,
we can buy your catheters that cannot be reprocessed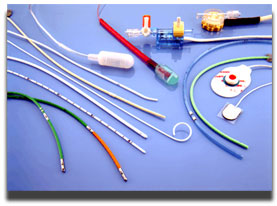 Diagnostic EP Catheters to Experience Double-Digit Growth

Diagnostic electrophysiology (EP) catheters are used for temporary intra-cardiac sensing, recording, stimulation, and mapping.These catheters are almost always used in conjunction with cardiac ablation procedures, although they can also be used during procedures not involving ablation, such as pacemaker, ICD, or CRT device implantation.

The number of ablation procedures performed is expected to increase after 2010 due to the approval of new, minimally invasive treatments for atrial fibrillation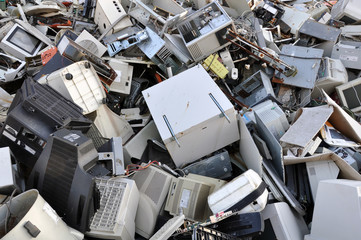 EP -" the driving force" - As a result, the overall market for diagnostic EP devices,
which includes fixed curve and steerable curve diagnostic catheters, is estimated to
experience double-digit growth through 2014.Steerable curve diagnostic EP catheters will be the driving force behind this growth,
partly due to the adoption of relatively expensive mapping catheters..
Continual Improvement We will continually seek opportunities to prevent pollution and improve our environmental and stewardship performance by establishing objectives and targets, measuring progress and reporting our results.
Compliance We will comply with all laws, regulations, and requirements applicable to our operations.
We fully pledge to a "Zero Landfill" policy, Accurate Recovery manages all waste streams ensure that end-of-life materials are processed with a commitment of compliance with all regulatory environmental requirements, preventing pollution and reducing environmental and stewardship impact.
WHY SHOULD I USE ACCURATE RECOVERY SYSTEMS ?
Accurate Recovery Systems has been in business for over 40 years, recycling scrap platinum from medical and other devices.

We have developed methods which allow us to quickly and inexpensively evaluate most types of scrap. This allows us to process small lots of scrap without the high fees which large refineries charge.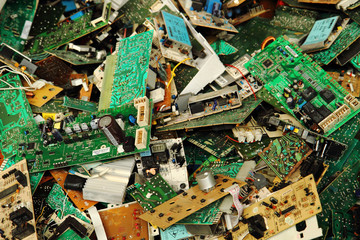 FREQUENTLY ASKED QUESTIONS
What materials will I purchase ?
We recycle and purchase, any medical or laboratory device containing Platinum, including:
Electrophysiology (also know as EP) Catheters

Angioplasty Guidewires

Electrophoresis Electrodes

Crucibles
How do I prepare catheters for shipment ?
When preparing EP catheters for shipment, cut off the end with the electrodes and trim them close to the electrodes. Guidewires can be trimmed just above the soldered joint where the Pt tip is attached to the stainless and/or plastic wire. Trimming the wires and catheters in this way decreases processing time and makes more efficient use of postage and packaging material, but is not mandatory.
Which sterilization method should I use ?
Use whichever method is most convenient for you. Most hospitals use steam or gas or a 28-day disinfectant (e.g. activated dialdehyde). Some customers use a solution of one part sodium hypochlorite (common household bleach) diluted with five parts water.
When will I know what my shipment is worth?

The price of platinum fluctuates daily. Normally, we price your shipment at the NY COMEX spot platinum price on the day it arrives at our facility. Alternative pricing arrangements can be made if you desire.
What about the packaging requirements ?

the padded mailer we use has worked well for most customers. If you would prefer to use different packaging, you can cut off the postage-paid BRM label from our package and attach it to the packaging of your choice. Just make sure the container is stout and clearly labeled. For extra security, you may wish to insure or register your larger, more valuable shipments at the post office. FedEx, DHL, UPS or other express services are also good shipping options.
SELL AND RECYCLE
How do I start ?
To recycle your EP catheters (or other Platinum containing disposable medical devices) and earn cash for your hospital, foundation or laboratory, do the following:
Start now by saving the electrode containing tips of the catheters by cutting them off and sterilizing them with an appropriate disinfectant and retaining them. Request a free, prepaid mailer packet by: Calling us at 1-800-855-4050 or fill out our packet request form here. (You will receive the packet in a few days by U.S. mail. )
When you have accumulated a convenient amount (20, 50, 100 or more) of catheter tips, drop them in the plastic bag provided and seal it.
Fill out the enclosed packing list. Put these items in the prepaid mailer packet, seal and drop in any U.S. mailbox.
You should receive your check in about two weeks.
PRECIOUS METAL RECLAMATION & RECOVERY