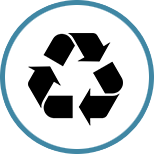 Metal, Paper & Plastic Recycling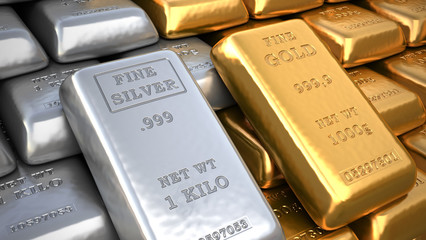 PRECIOUS METAL
We serve industries that are both large and small with integrated precious metal reclamation and recovery services. Our knowledgeable specialists will be happy to provide a sample analysis and a quote for your precious metal recovery needs.
Did you know that cell phones contain gold, silver, copper and a number of other metals? One of the most positive impacts that you can have on the environment is to collect discarded cell phone and other hand held devices. If you collected one ton of discarded cell phones and mined the precious metals out of them they would yield approximately 5.3 ounces of gold, in addition to the other precious metals that they contain.
Palladium is a precious metal that is not talked about as much as gold and silver, but it is a member of the Platinum Group Metals which is comprised by a total of six precious metals. The other metals in the group are platinum, rhodium, iridium, ruthenium and osmium. Palladium has several uses, the most used process for palladium is called auto-catalysis which is a process used in the auto mobile industry, but it is also used in making jewelry, surgical instruments and in dentistry.
An alloy is a combination of metallic elements, to increase the strength and/or the metals corrosion resistance. Platinum Iridium, being part of the Platinum Group Metals, as an example is used to make high temperature equipment such as crucibles. When Iridium is alloyed with osmium it is used to make fountain pen tips and bearings for compasses.
Now here is a metal that you most likely have never had a fireside chat about, Bismuth. Bismuth is a heavy metal with a low toxicity and you rely on it daily, at home, in the office and especially in your car. Bismuth is mixed with cadmium, iron, tin, and lead to create low-melting alloys which are mostly used in fire alarm, sprinkler systems, and electrical fuses. The next time you are driving down the highway at night, or in a rain storm think of the chemists who developed a use for Bismuth that resulted in bright headlights or those convenient windshield wipers we hardly give any thought to until we need them or they don't work.
Do you like stained glass windows? There is most likely a metal involved in the color of the glass you are looking at, whether you are looking at a stained glass window, colored bottles, or marbles. The most common metals used to color glass are selenium and tellurium. When sand is heated to a molten state both metals and minerals are added then mixed and cooled quickly to produce glass.
Recycling one item in the electronics, medical, or automobile industries can result in the urban mining of several different precious metals and saving a lot of money from being spent on traditional mining of the same metals.
FERROUS - NON FERROUS
Accurate Recovery is proud to provide recycling and processing of all grades of scrap metal. We specialize in purchasing ferrous and non-ferrous metals, high-temp alloys and all grades of scrap.
We offer PICK UP and CONTAINER services to commercial, industrial and manufacturing facilities. We supply 10, 20, 30 & 40 cubic-yard roll-off open top and closed containers, dump hoppers, gaylord boxes and 55 gallon drums. Your scrap metal purchase transaction to be a quick, honest and enjoyable experience. You will deal with our employees who are professionals with countless years of metal recycling experience.
Accurate Recovery uses the latest technology to identify your specific metal alloys. You can be assured that we will provide efficient service and guarantee you get top prices! Do not hesitate to contact us regarding import services. We will be happy to work with you to accommodate all of your recycling needs.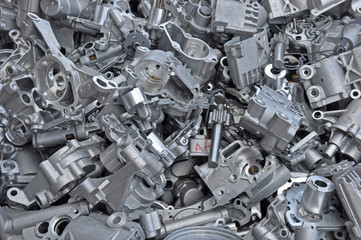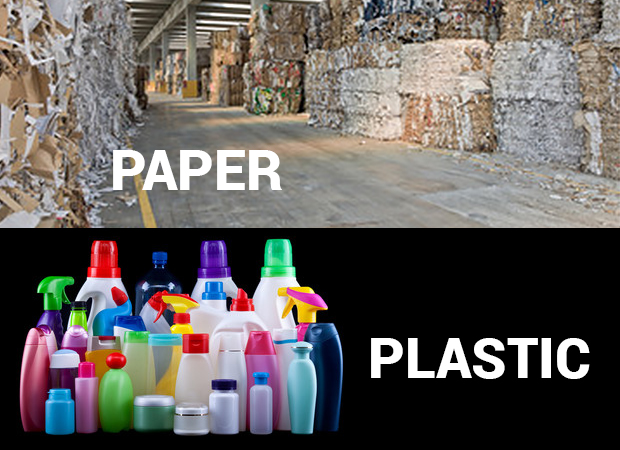 PAPER & PLASTIC
Accurate Recovery offers a complete range of solutions to the recyclable generators in the Tri-State area and beyond. Whether you are a printer, converter, direct mail house, bindery, box or carton plant, distribution center, chain store, beverage or food manufacturer, office park, hospital, municipal recycling plant, or other generator, we can help you design, implement and enjoy the benefits of a high quality recycling program.
PRECIOUS METAL RECLAMATION & RECOVERY